Seasonal Clothing- our inventory is always changing with the seasons. We carry everything from sundresses and men's
casual shirts during the Spring and Summer, to sweatshirts and long sleeve shirts during the cooler months!
The 205 W Broughton St and 24 Drayton St store both specialize in Woman's Fashion and Accessories!
The 24 Drayton St. Store is our newest store which is 90% all fashion! Including jeans, dresses, handbags, jewelry and shoes!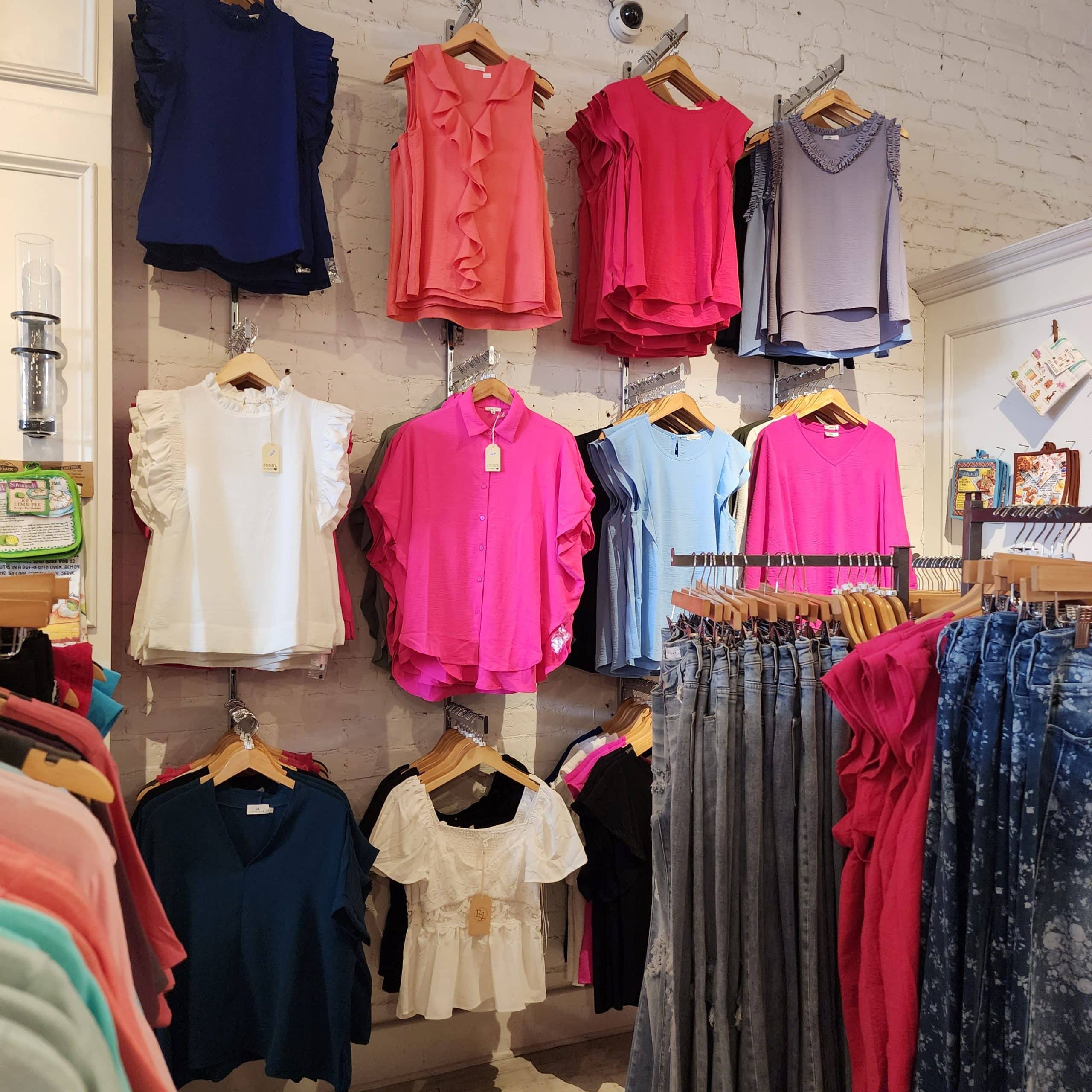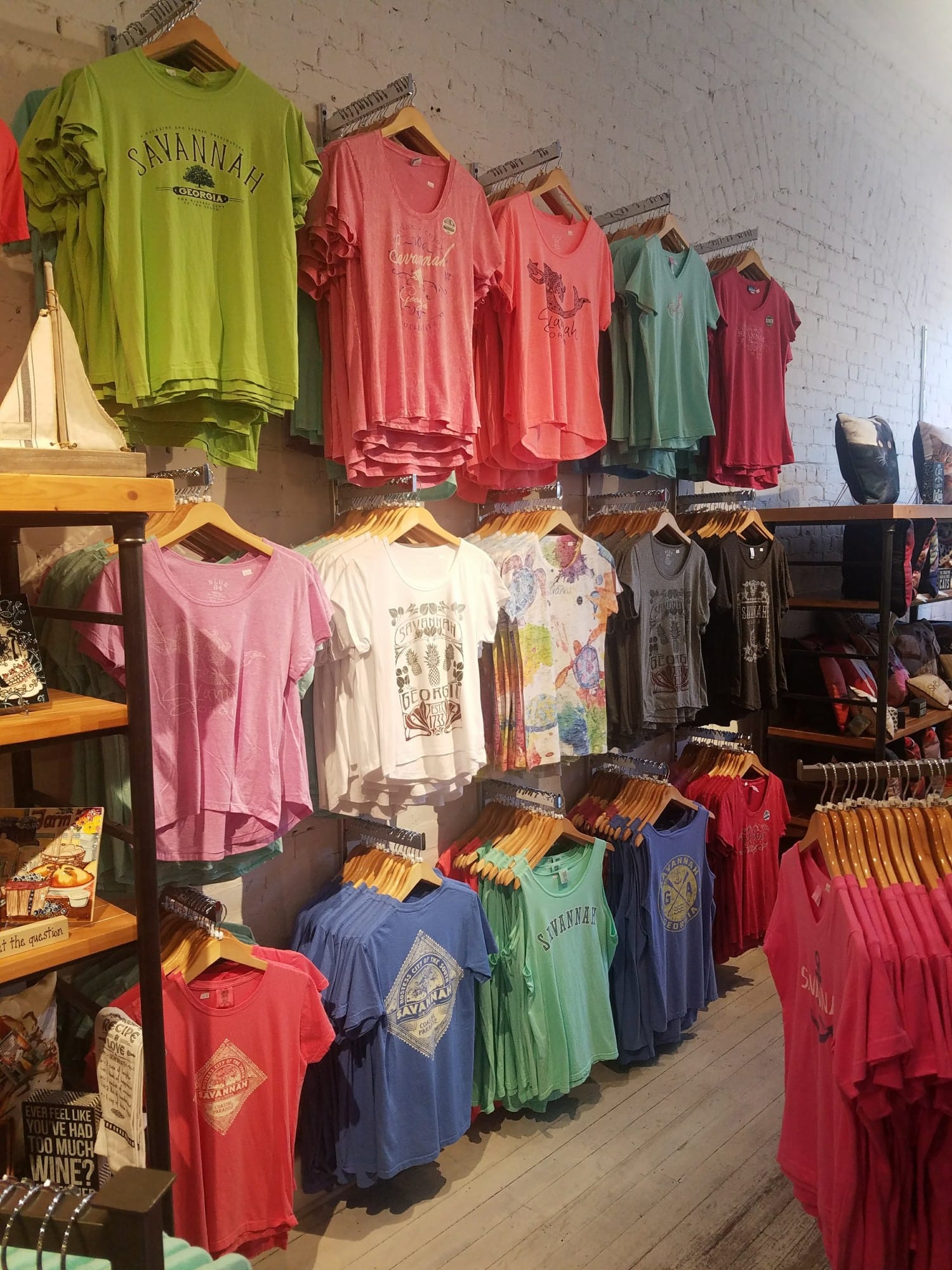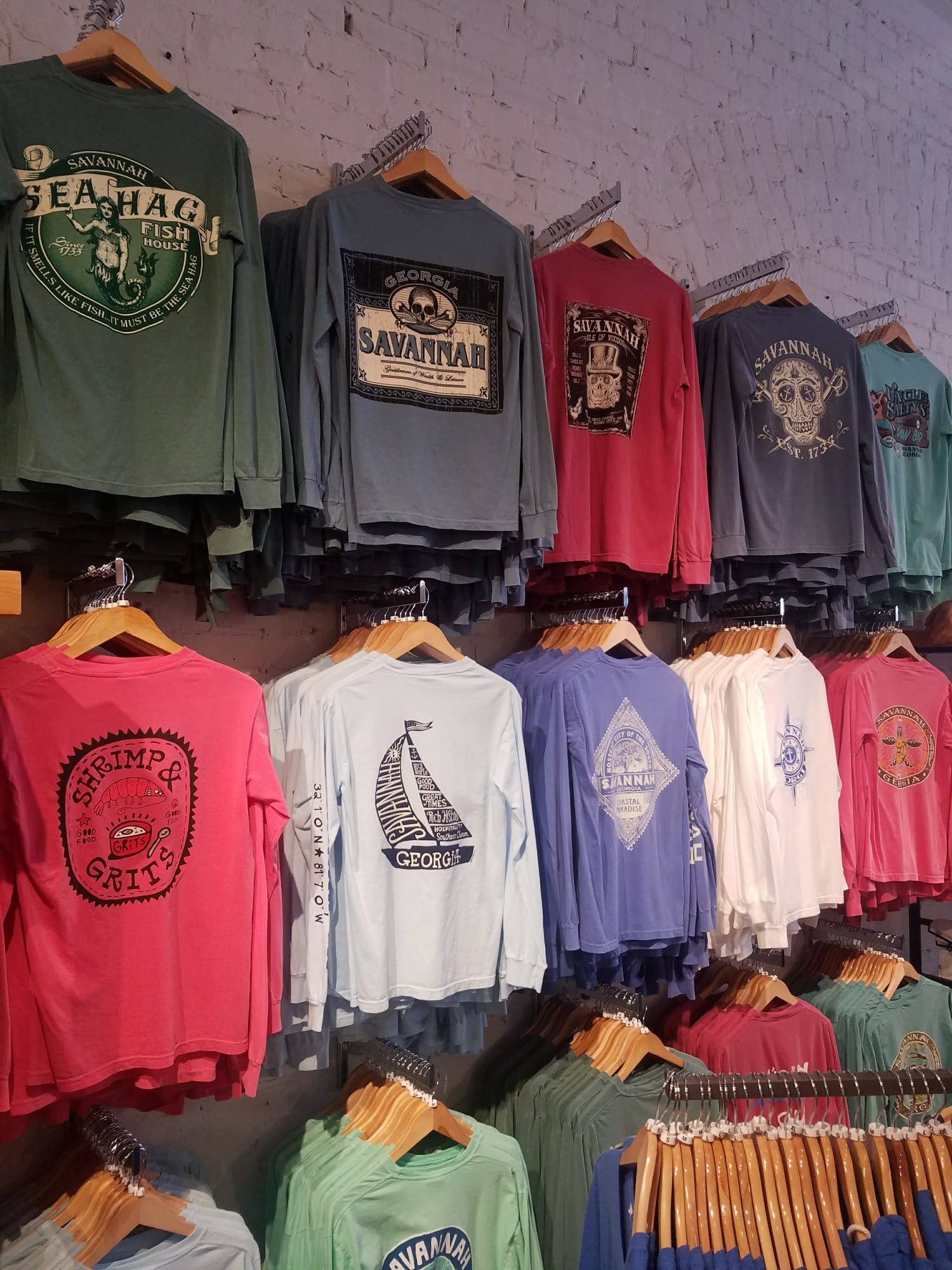 Rung Spun Cotton and Tri Blend Shirts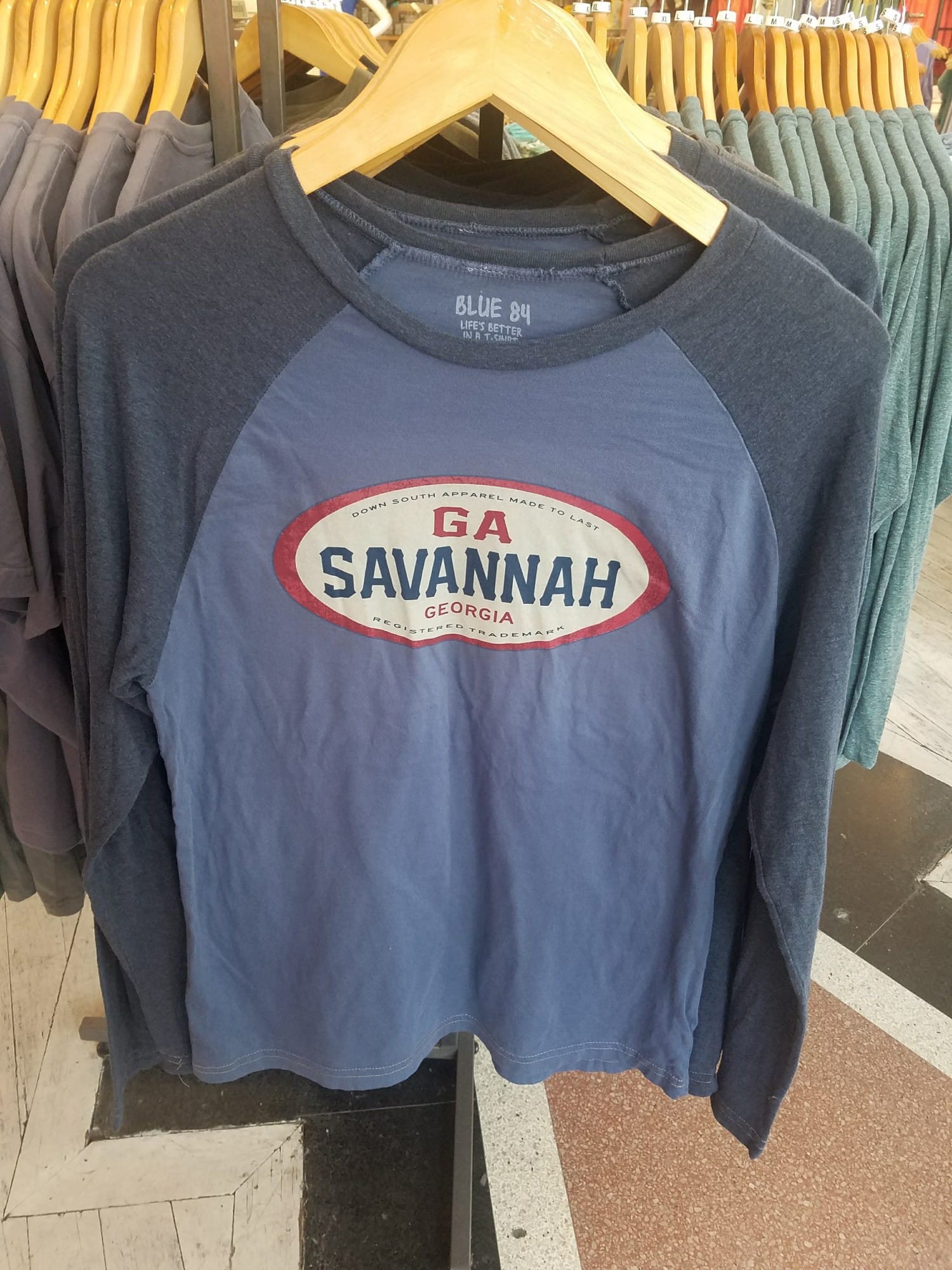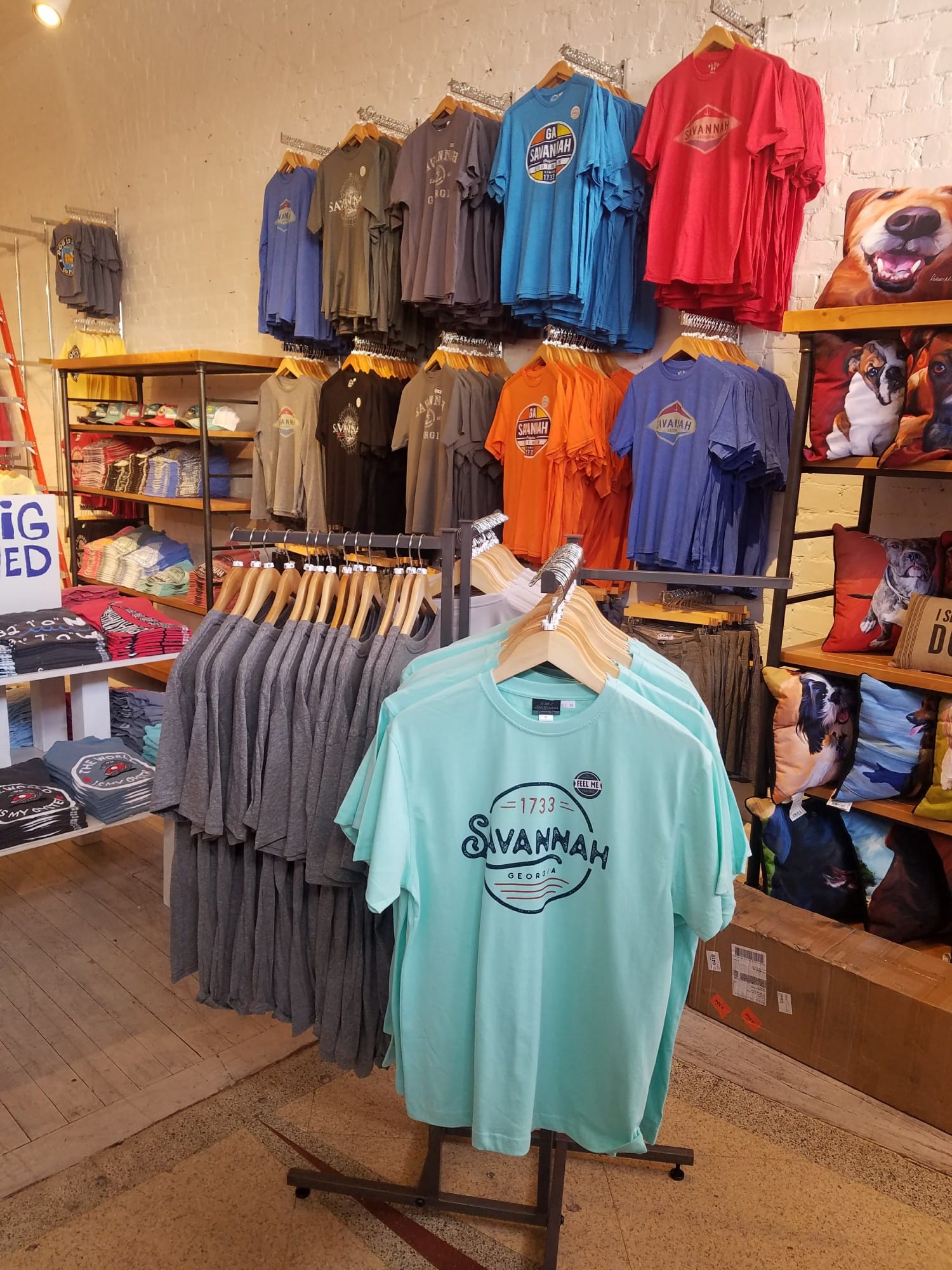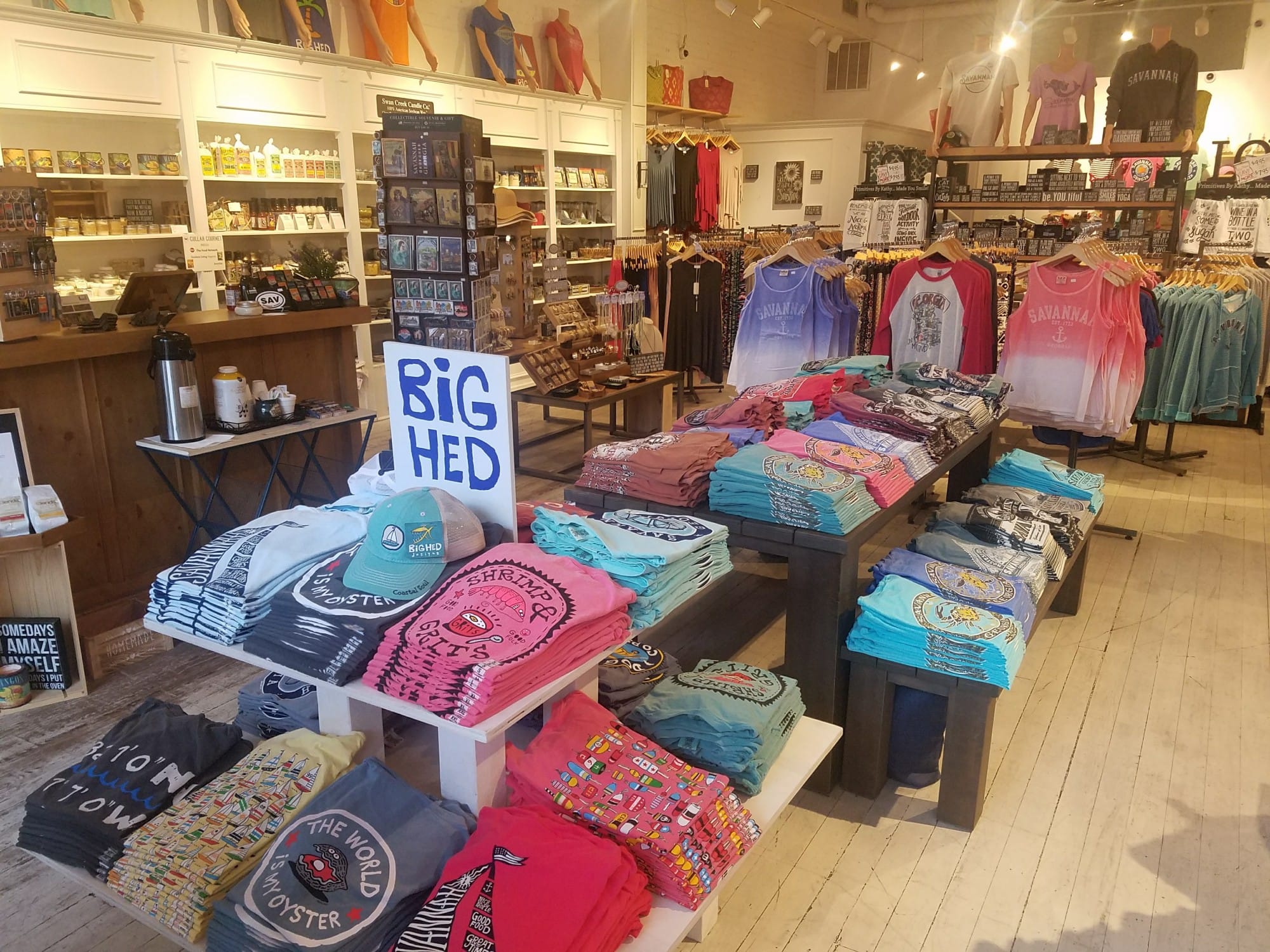 Comfort Color Brand T-Shirts

Comfort Color brand T-Shirts- Our unique dyeing processes allow us to achieve that worn-in and weathered look without
the clothes losing shape or shrinking, since we wash them 50 times before they reach you. It's always time to slip into
something a little more comfortable. They are all preshrunk, rung spun cotton and screen printed so you don't have to worry about your print coming off in the wash! All the designs are customized to remind you of all the charm of
Savannah! These shirts are so comfortable that you will love to wear them every chance you get!